Parenting from a slightly different perspective… Let me show you what I mean.​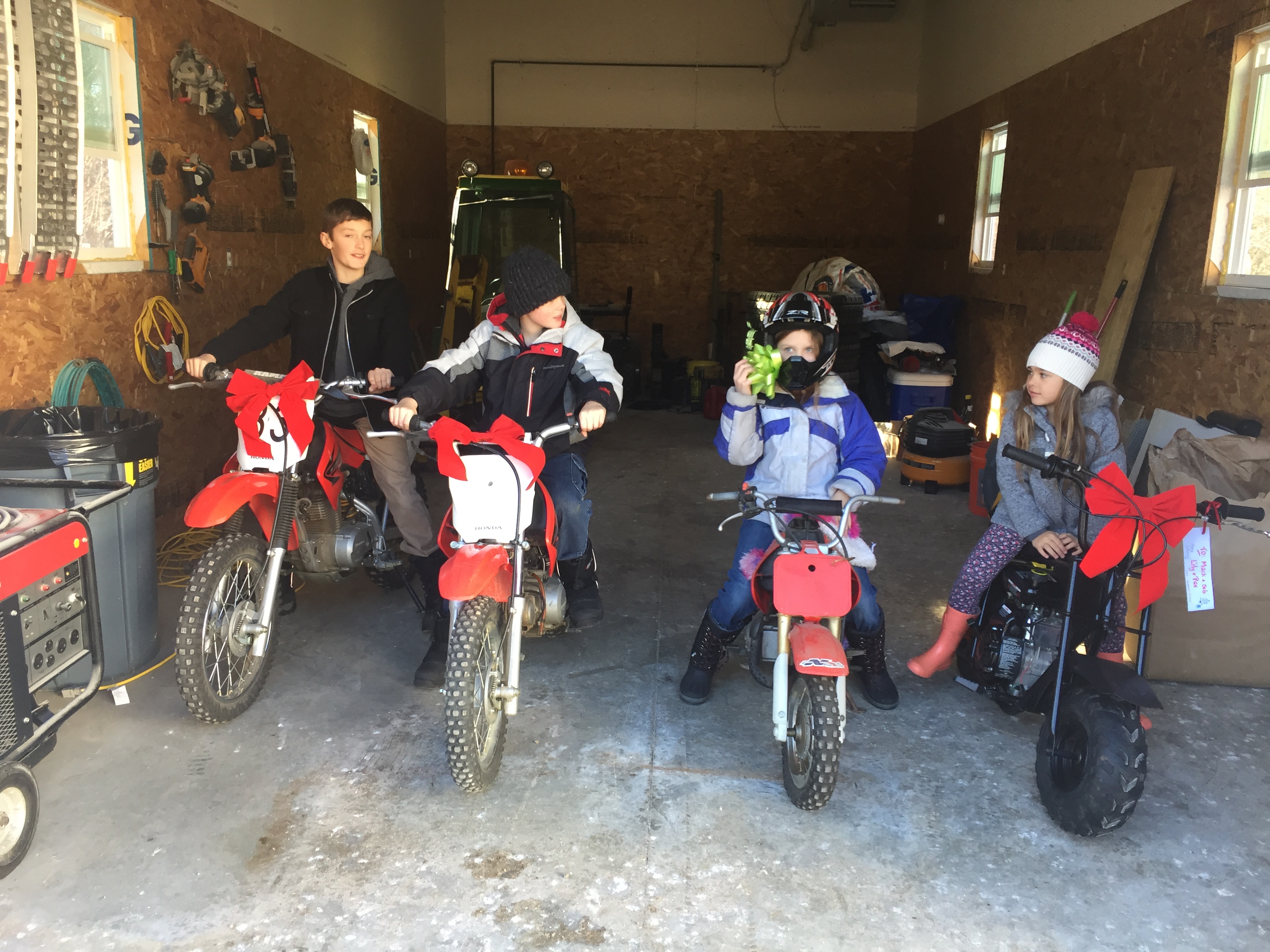 Christmas morning 2019, the stars had somehow aligned and four really awesome kids had no idea what was coming. While not new, we had somehow come into four bikes. A little tweak here, a little mechanical know-how there and they all ran. We had no idea how deep this sport would grow and root in all of us.
​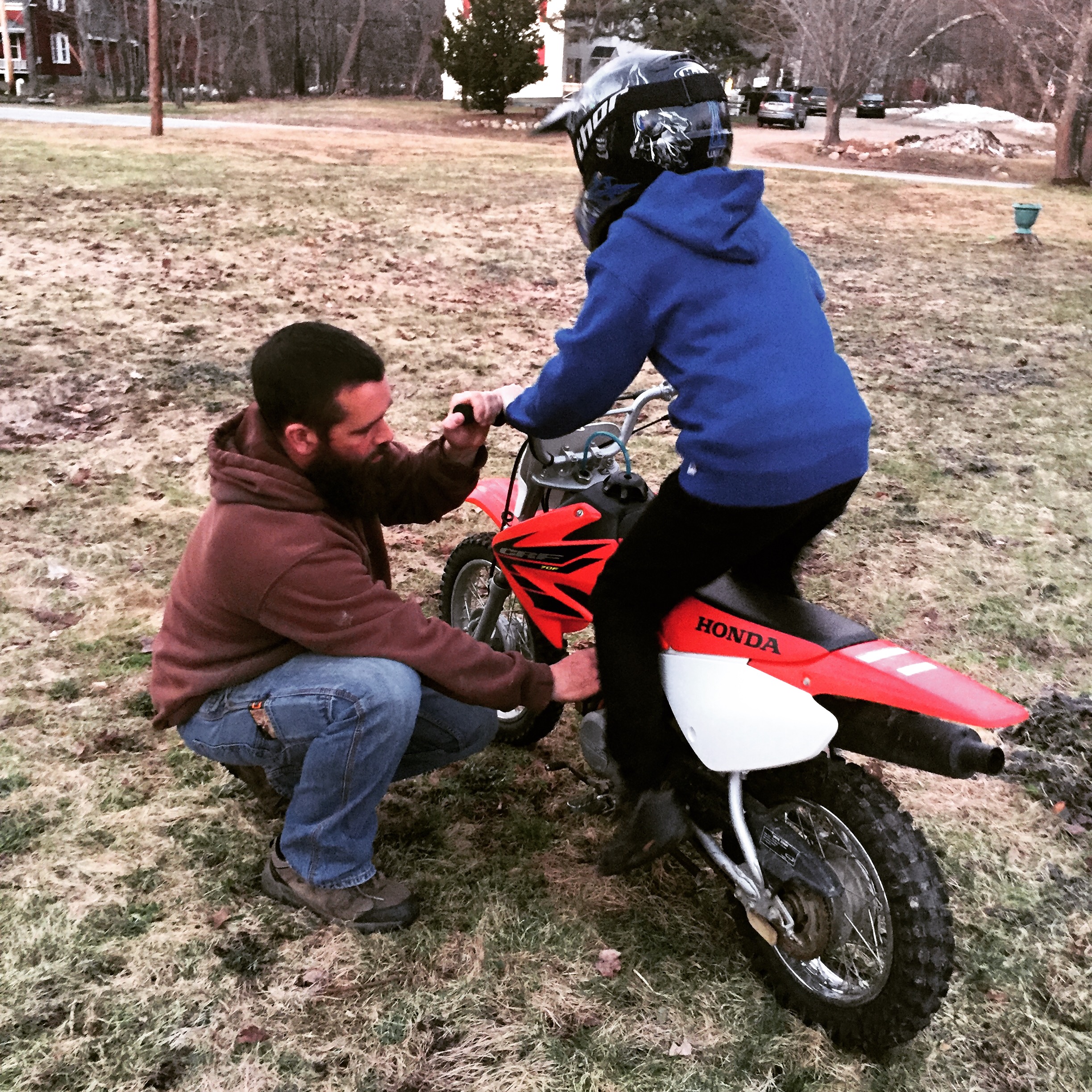 First kid, first bike, first ride. Meet Sebastian, who had just celebrated his eleventh birthday. The calmest and by far most reserved of the pack. The kid who wouldn't go on roller coasters and asked you to drive the car slower. The kid who would end up being our most developed, most aggressive rider. His personal growth because of this sport would later amaze us.
​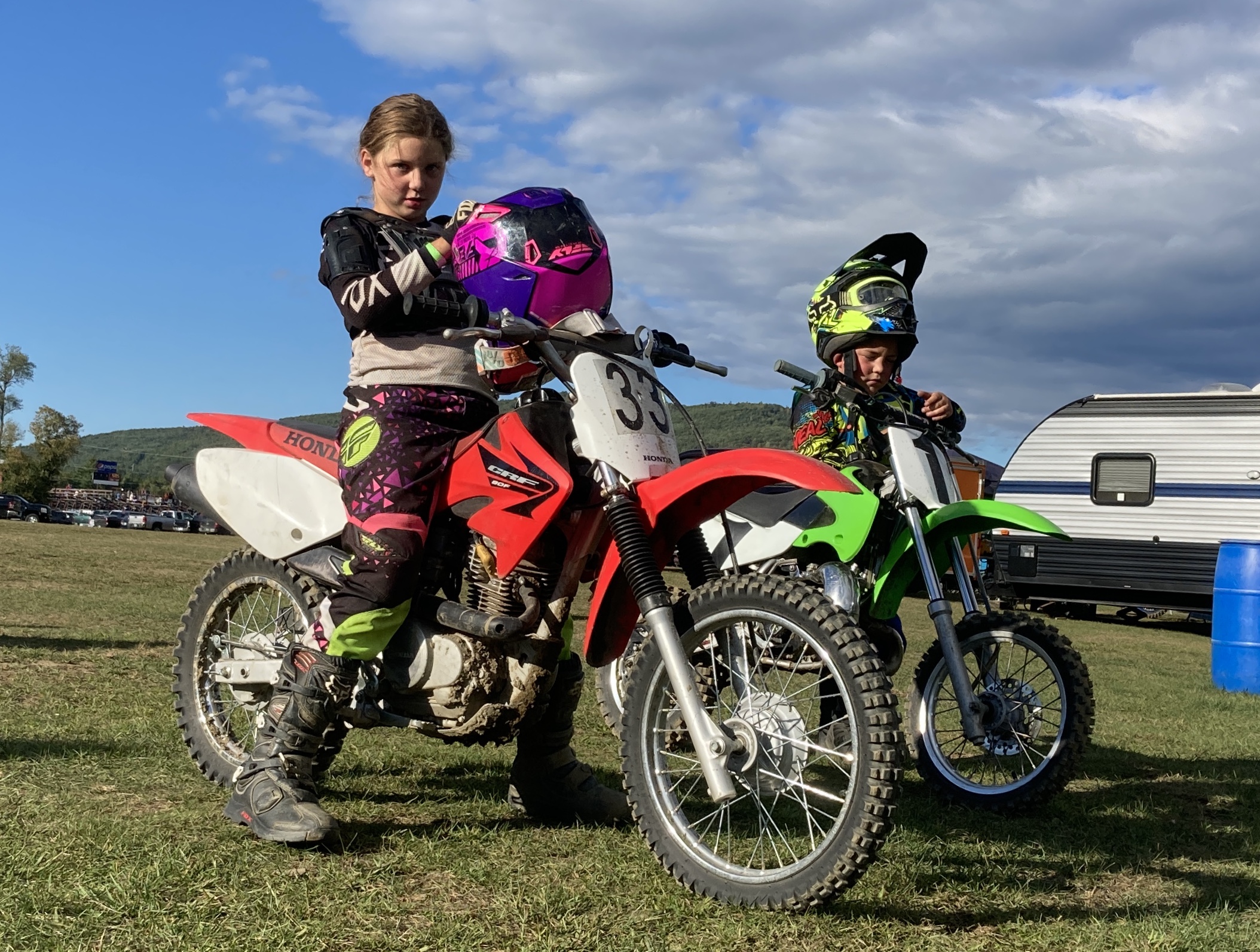 This is Lily. Lily loves digging for bugs while wearing princess dresses. At nine years old she is both tough and beautiful. This season, Lily has graduated from mini bike, to the Honda CRF 50, and has settled nicely into the CRF 70 because her toes can touch.
​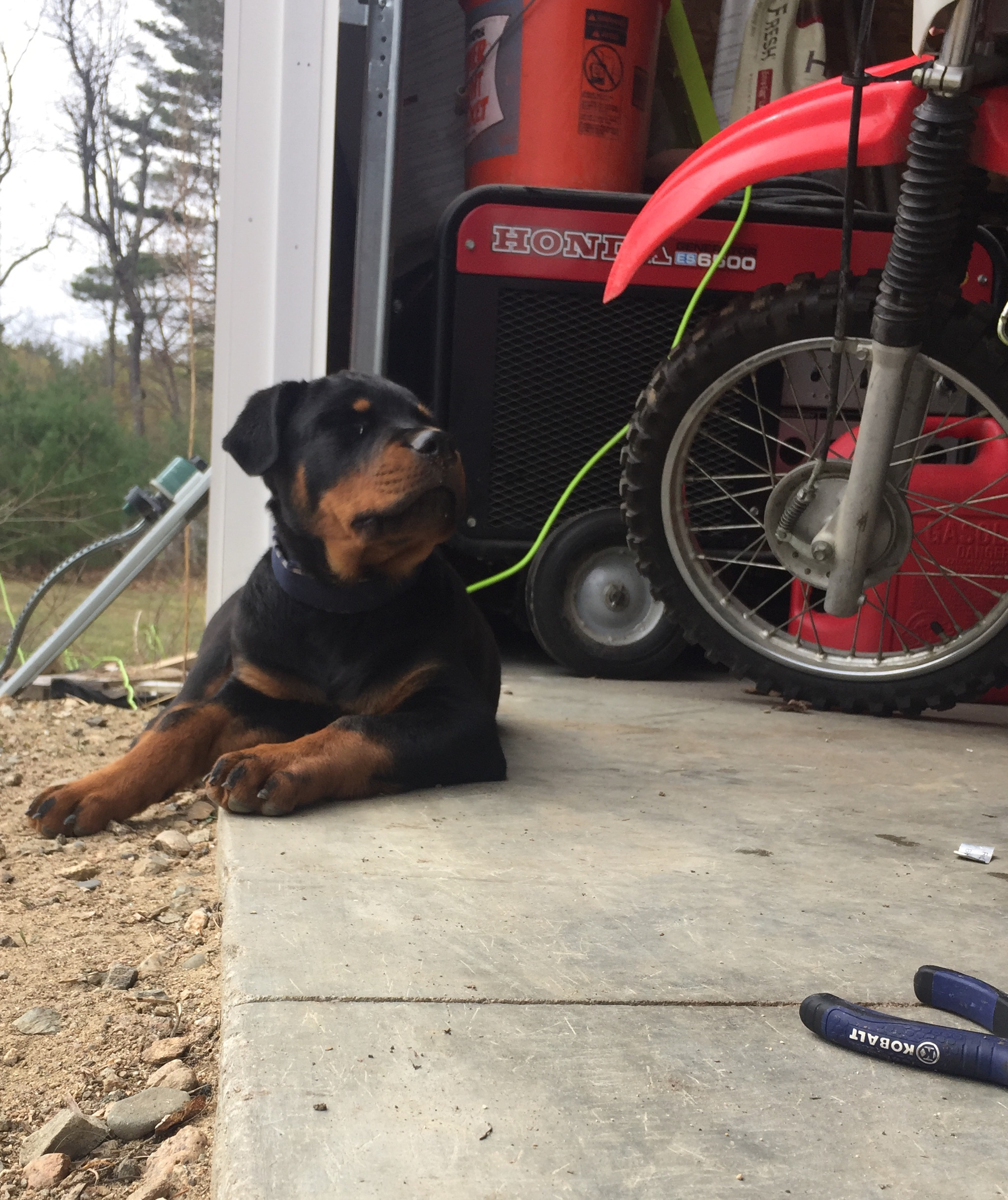 Along the ride, Brinks came along. Shop dog. Knuckle head. Doggo. While he isn't much of a guard dog (he kisses everyone due to his licker being broken), he does enforce regular maintenance in the garage.
​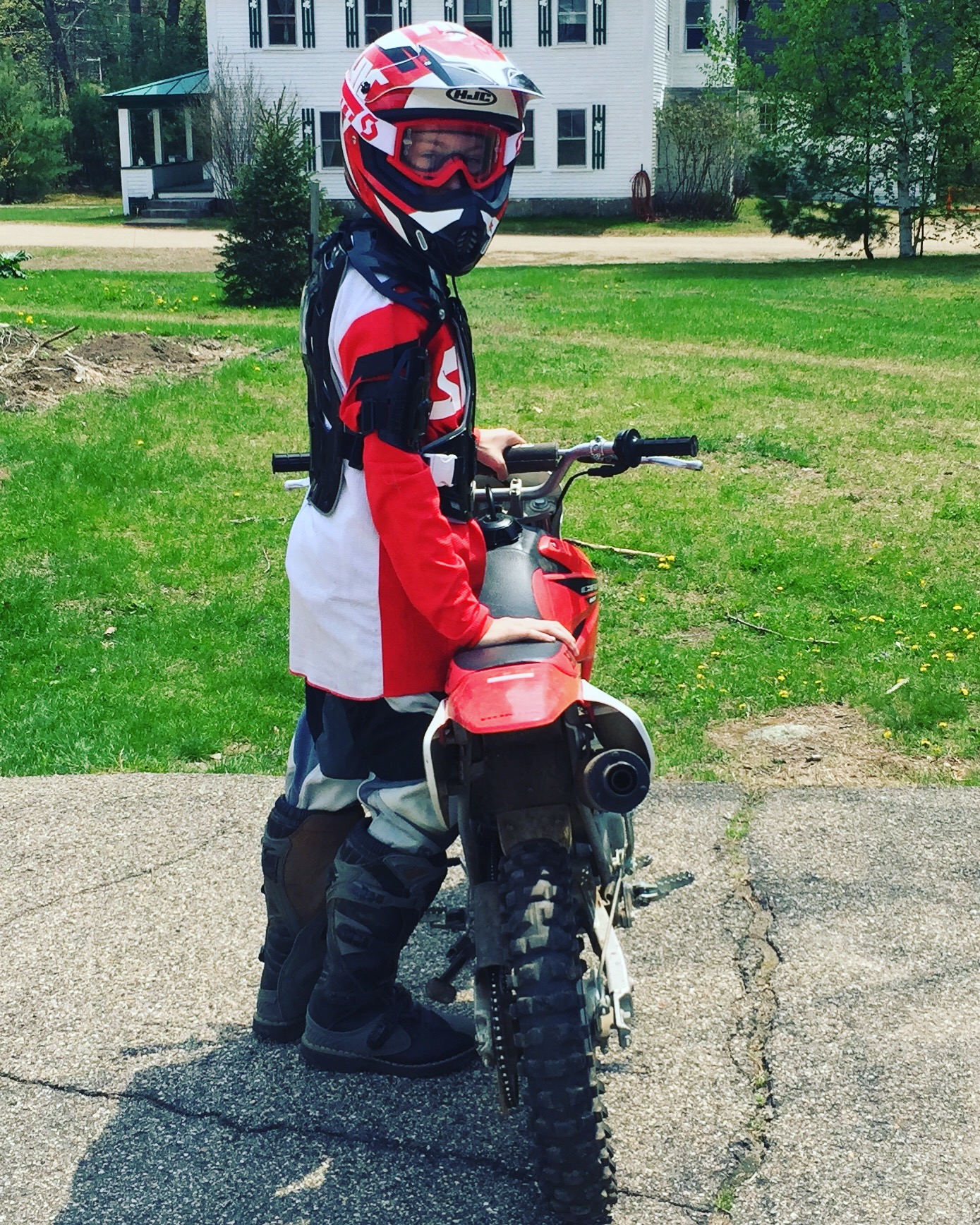 Mack, 14, the teenager of the tribe. While he may be the oldest, he is certainly the least mature, and we love him for that. Mack keeps everyone laughing, mostly at whomever has just dumped. Starting out on the Honda CRF 80, he quickly progressed to the Honda CRFB 150 Expert… well, once he got the clutch down.
​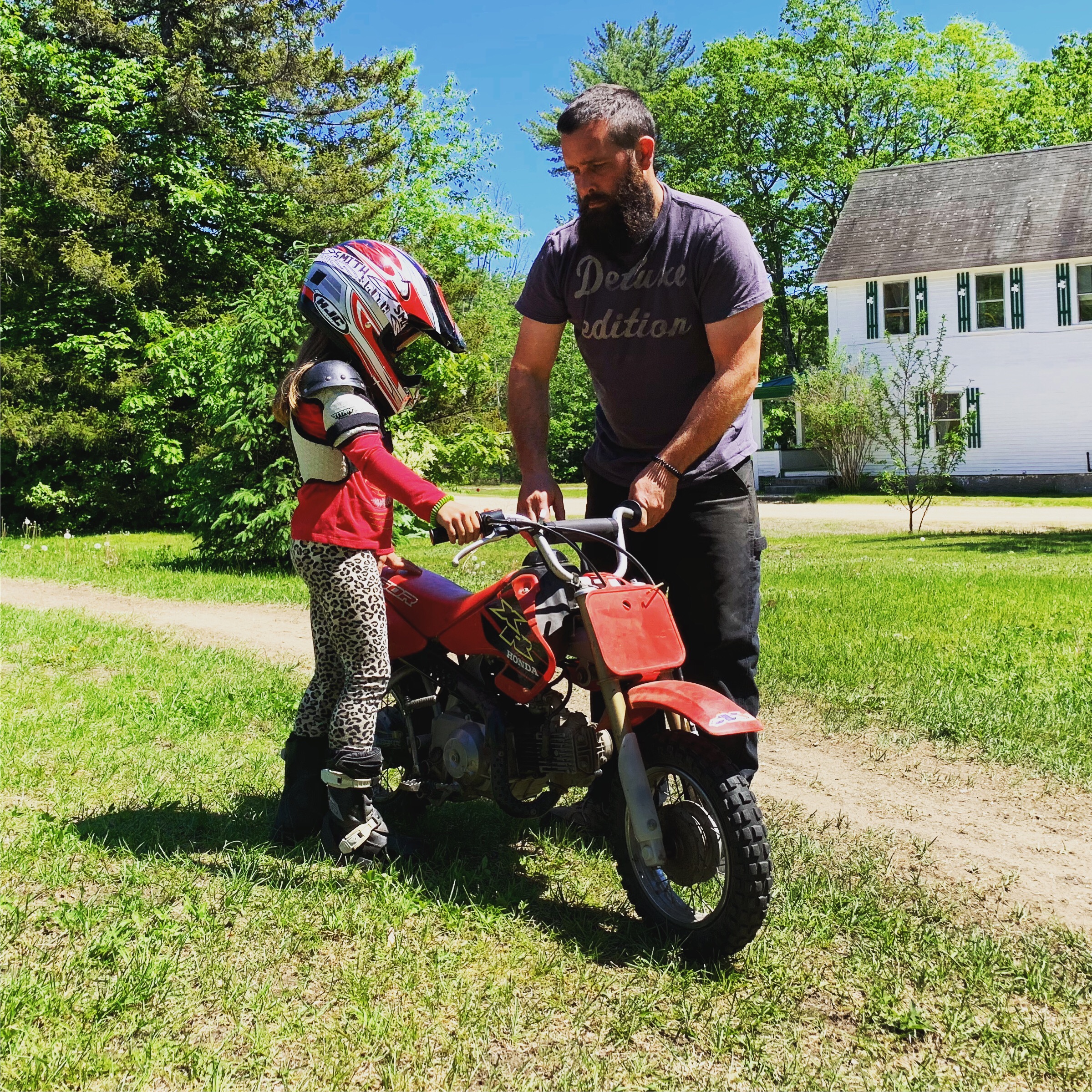 At six years old, Pax is the pint-sized peanut of the pack. Don't let her small stature fool you, this little lady is a veritable force. In between bike purchases, we're saving our pennies for law school. According to her, we would have gotten a better deal on our new car had she been allowed to negotiate with the dealership. She's probably right.
​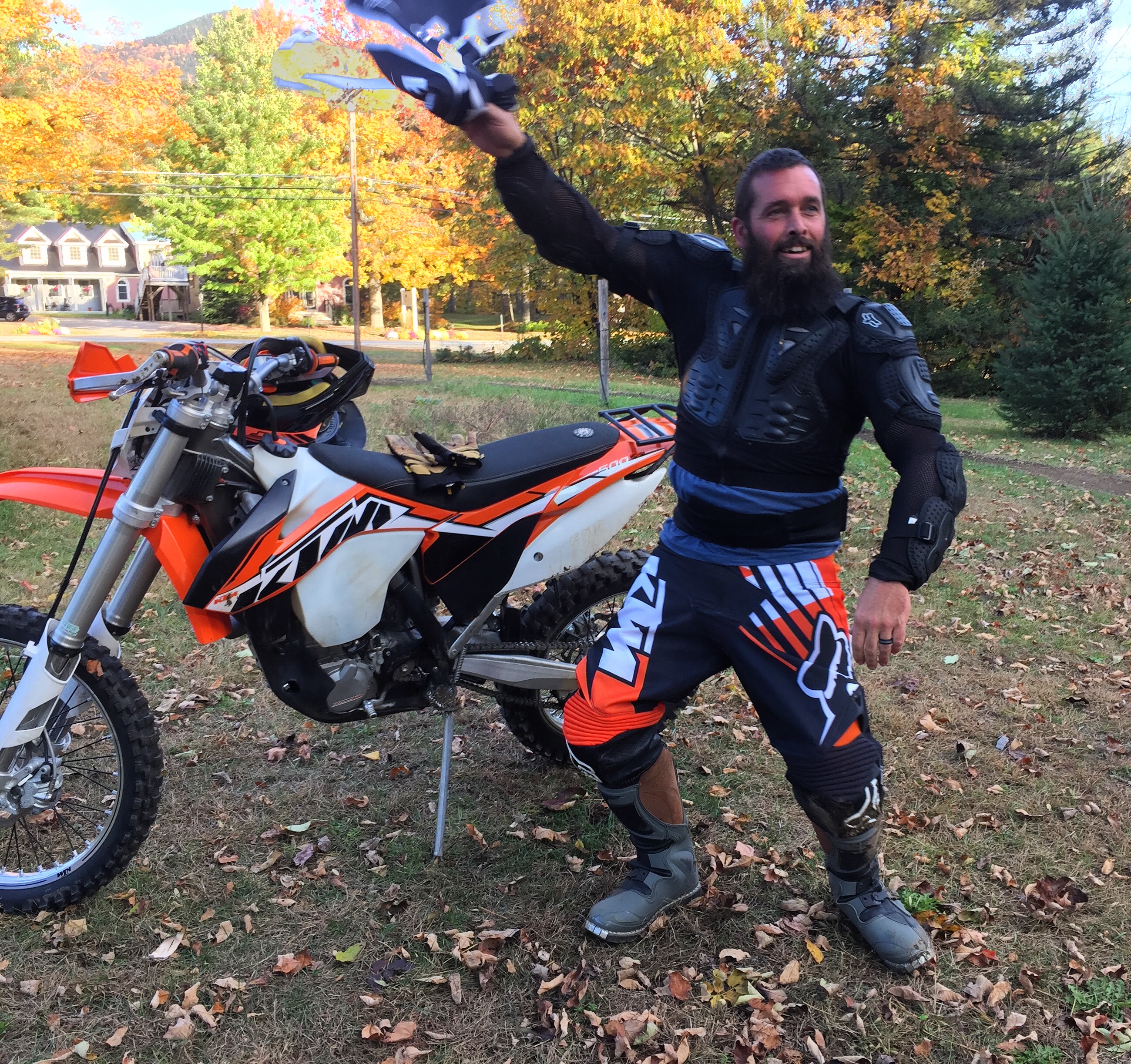 May I present to you, Sandy. Father, husband, badass diesel mechanic, coach. When he's not tirelessly solving the world's problems, one diesel engine at a time, he can be found turning wrenches for his family or making ladies drop with his stunning blue eyes. He is the reason for this amazing life we live, without him we'd be nothing. He is the reason I myself, eat, sleep, and breathe.
​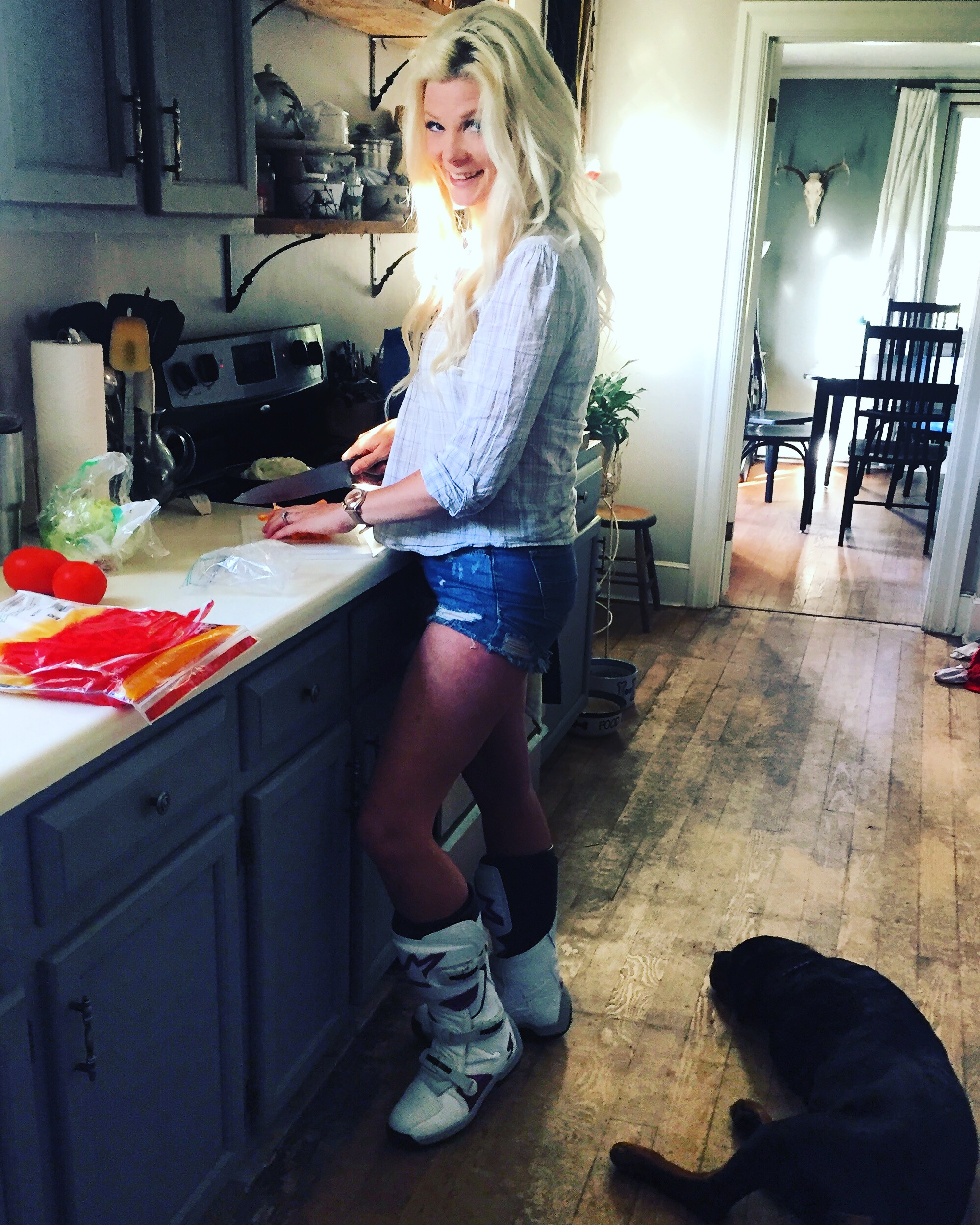 And finally, here's me. Mother, wife, sandwich builder, cheerleader. In between making tacos and cheering from the sidelines, I like to sneak in a game of tag on the track on my KTM 350 XCFW. I guess the question here though, is why don't YOU wear motocross boots while cooking in the kitchen?
Can't get enough of this kind of stuff? Neither could we. We got immense enjoyment out of watching the antics of Nitro Circus: The Movie with Travis Pastrana.